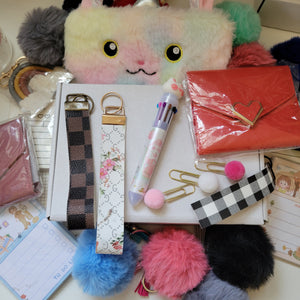 Lupita's-Sticky-Shop
Mystery Medium Box
Treat yourself or someone you love with a cute mystery box. This box is,
* Worth around $26.00
* 5 Items
* All items vary
* Colors vary
* Ready for a gift.
Mystery Box is Non-Refundable
All boxes come with different items. None will be exactly like the ones on my social media. It is a Mystery box, therefore, don't expect anything in specific.