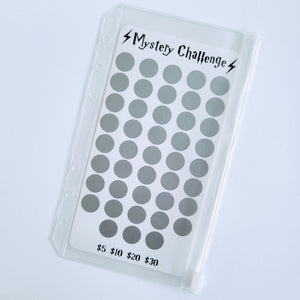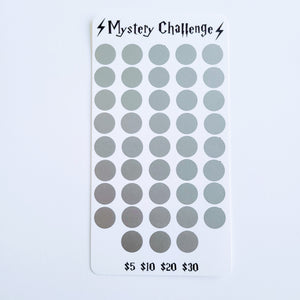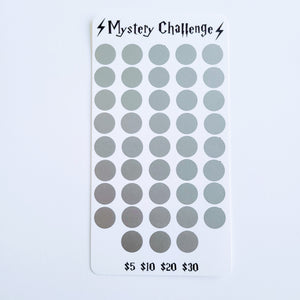 Lupita's-Sticky-Shop
Mystery Savings Challenge Scratcher
Mystery Savings Challenge

Inspired by Harry Potter 
This challenge will have you in suspense but you will be having so much fun as you save money. Find out how much the savings are once you finish the challenge.
Money categories $1, $5, $10, $20, & $30
Small tracker, perfect to keep in your 7 x 4 cash envelope.
Printed on card stock paper
Take it with a 6A zip-pouch or without :)